As a responsible Group of Companies, we strive to reduce our negative impact on the environment. Feeling social responsibility, we follow social needs and help bring victory closer (volunteering, overcoming the consequences of war).
Octava Group of Companies is open and demonstrates transparency of financial reporting, openness to partners and shareholders. We effectively implement professional standards and personnel reserve programmes, and have a centralised model of the risk management system and internal control. We adhere to the information security policy and business and corporate ethics code. We implement training and growth for employees. We implement and promote international standards of business practice among our partners.
ESG - Project Structure
ECO (environmental context)
Our impact on the environment and minimising the consequences of this impact
Post-War Greening by Octava Capital is a project of post-war reconstruction of the country. Octava Capital was the first to implement the initiative of post-war greening of cities and territories that suffered as a result of Russian aggression. Our goal is to record cases of destruction of green spaces and provide communities with more than 6,000 green spaces, costing more than UAH 2.5 million.
MegaPlant and Octava Capital contribute to planting parks and alleys throughout the year to consolidate an environmentally conscious society, uniting businesses, government, the public and the media around nature protection and environmental issues. As part of this project, in 2023, the company donated Irpin 50 trees from the MegaPlant nursery. Further planting of trees in Kyiv by the Group of Companies is expected. The total number of plantations is about 500 trees.
WM Group initiated the introduction of integrated environmental monitoring systems (IEMS) for the territories where hostilities took place. The project envisages the development and transfer of IEMS with donors' funds to the UTCs of Ukraine.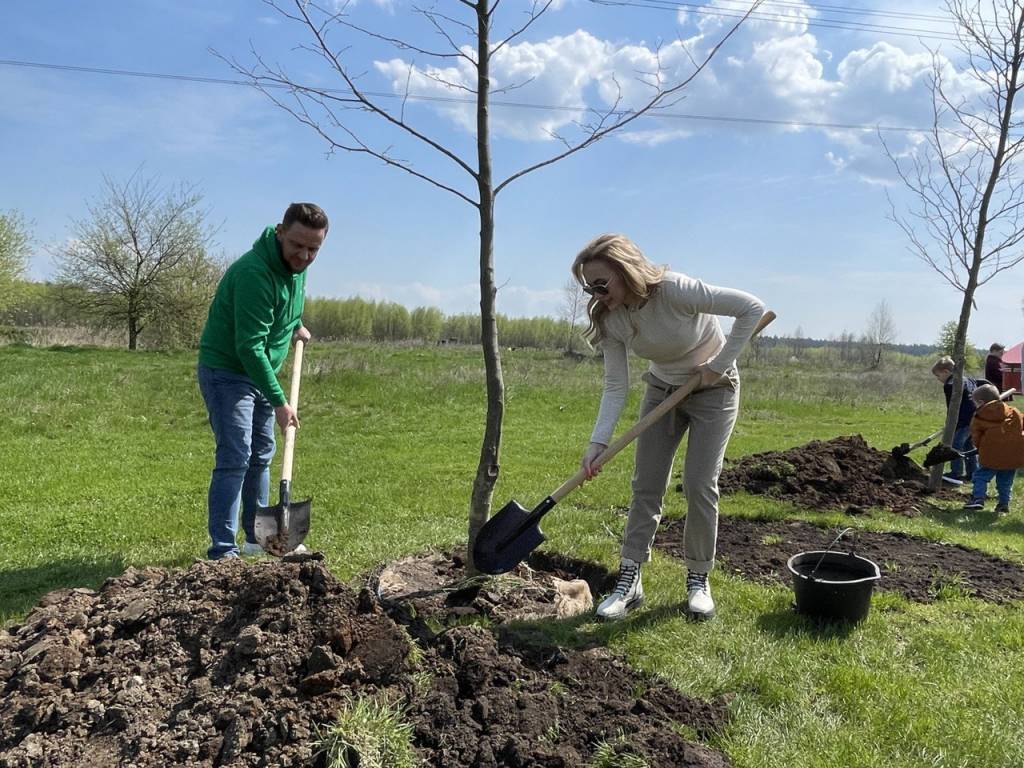 ESG - Project Structure
CYBERSECURITY AND MILITARY TECH
Own innovative developments, support for young developers, and interaction with KPI and other young developers.
The founder of Octava Defence, Oleksandr Kardakov, is the head of the Cybersecurity and Military Tech sector at iForum2023. The goal is to share the experience of best practices in cybersecurity, information security, and Military Tech and present a unique platform for protecting critical infrastructure objects – SPHERE.
Avtor, Octava Defence, together with the Digital Ukraine Association and its participants, organise and conduct online workshops for enterprises and organisations on cyber protection and information protection of information systems of operating enterprises and organisations of Ukraine.
Octava Defence has implemented and developed the Cyber Cyborgs Ukraine (CCU) cybersecurity career guidance course for adults. This is a series of free introductory online and offline lectures by specialists of Octava Defence LLC for veterans and IDPs in partnership with 53 universities of Ukraine, which train specialists in the speciality 125 Cybersecurity with further internship (up to 10 people per quarter) and the possibility of employment with member companies of the CISO Association (up to 3 people per quarter).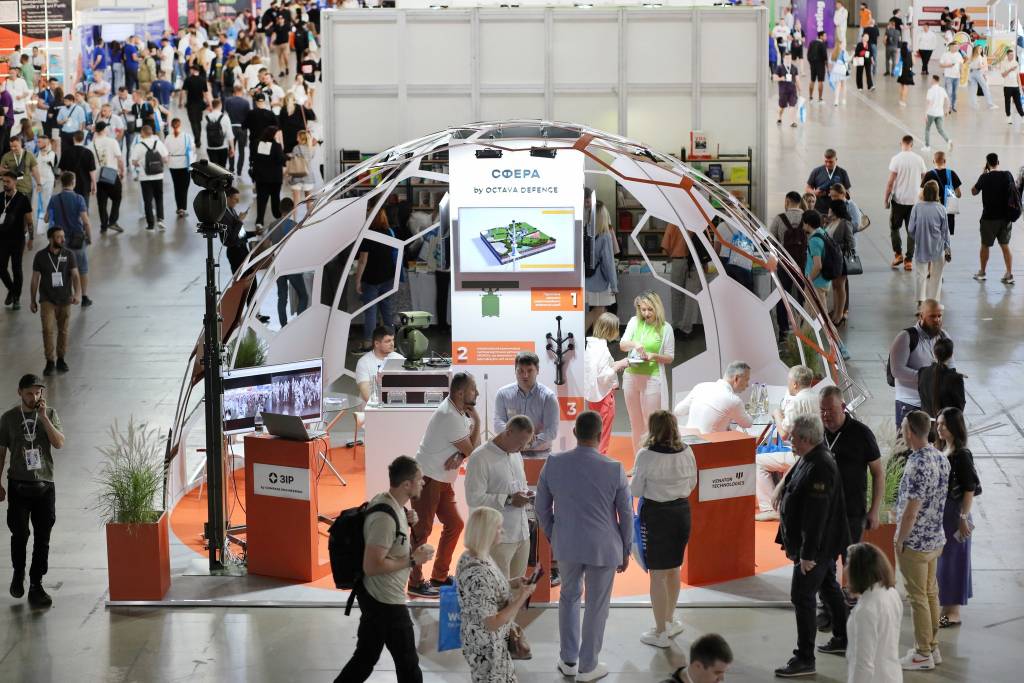 ESG - Project Structure
GLOBAL ETHIC (global context)
Corporate Compliance, development and introduction of international business culture in Ukraine.

At the enterprises of the Octava Capital Group of Companies in 2022–2023, 100% of jobs will be preserved. Employees of the company and their families who have lost their homes and moved to other regions of Ukraine or abroad receive psychological assistance.
The Group of Companies has a Corporate Governance Code and a Global Code of Conduct. The creation and development of an effective corporate governance system begins with the observance of codes by all Group companies, bringing them to the level of national and international leadership.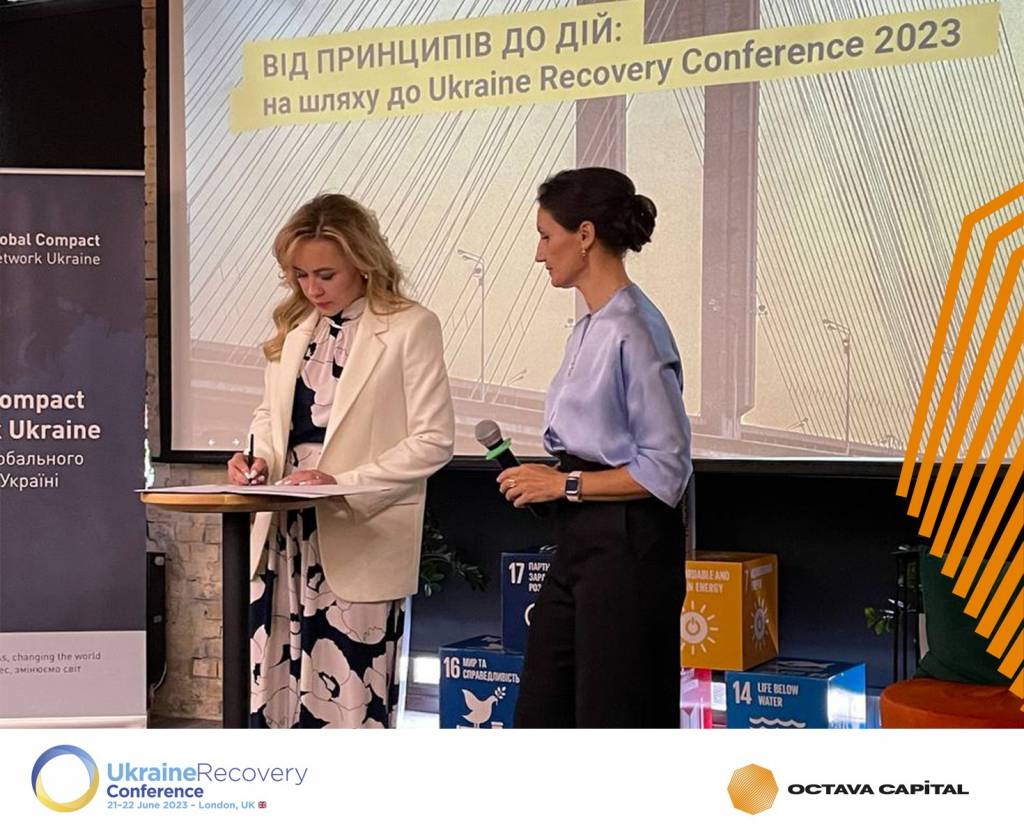 ESG - Project Structure
DONATE (volunteer projects related to war and overcoming its consequences)
Assistance to military personnel, fundraising for the Armed Forces of Ukraine, interaction with partner charity funds, and legal assistance to war victims and military personnel.

On the initiative of Nota Group, a hotline has been launched for entrepreneurs to contact about the functioning of their business. Nota Group is a part of the all-Ukrainian project of the volunteer association Lawyers of the Armed Forces of Ukraine, providing free legal aid to military personnel. Nota Group, together with the volunteer platform for those who lost their homes as a result of russia's military aggression Get Back What's Yours, help find answers to the questions that concern the owners of damaged or destroyed real estate during the war.
Octava Capital, Megatrade, Nota Group, Accord Group, AVTOR, Compass Engineering, Octava Defence, MegaPlant, and the Volunteer Foundation Dream Ukraine (SIDI) launched the Chervona Kalyna project. It aims to collect donations for sleeping bags, thermal clothing, heating devices, and other things for the soldiers. Chervona Kalyna's unique design badges, created by the famous artist Lilit Sarkisian, Lilit Art Store limited edition of only 200 units, became a guaranteed donation for the military.
Accord Group – systematic support for the activities of the Charity Organisation Educational Initiatives Charity Foundation in promoting and implementing the educational STEM hubs, including as points of invincibility, mental health centres, and centres for reintegrating veterans and IDPs, in particular at the expense of international grants, partners, and foundations. (IT education, entrepreneurial culture, youth and educational policies).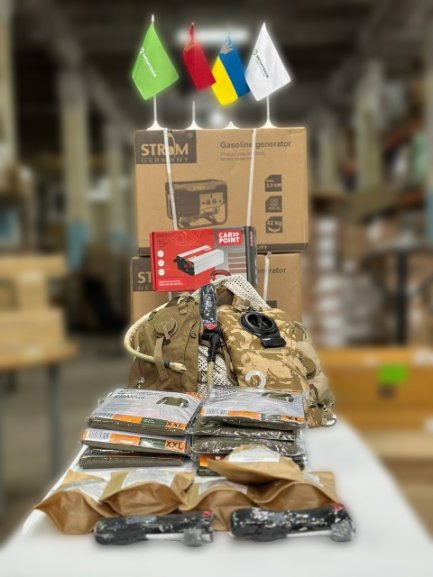 OCTAVA CAPITAL
Latest news from the Group